Blog
Matteo Vegetti
Belgrade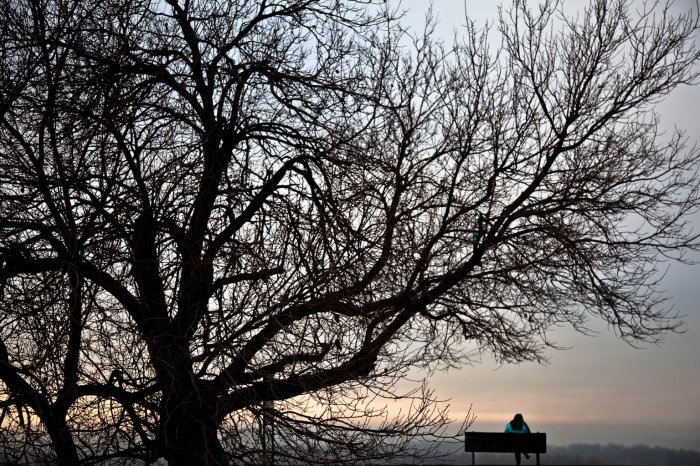 My girlfriend Sarah and I had planned a trip to Bosnia for quite a while but decided, at the very last minute, to fly to Belgrade as going directly to Sarajevo was outrageously expensive.
When we land in the cold Serbian night a thick mist covers everything. During the ride from the airport to the city centre we pass several rows of high buildings and the only colourful spots in the decaying socialist architecture are McDonald's restaurants: their yellow and red signs cast a soft light in the whiteness that surrounds them.
I love mist and I think it is a boon for photography: we hurry up to get out and take some shots in these conditions but the blanket that was covering the city no less than ten minutes before vanishes quickly and I can only manage to take the shot below when the mist is already disappearing.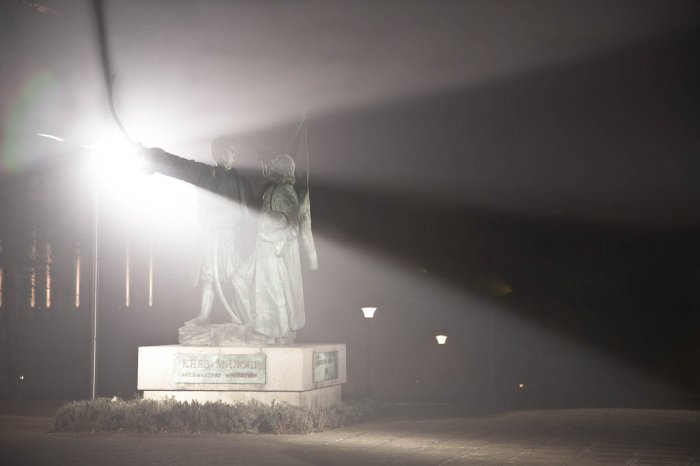 Belgrade wasn't exactly a planned part of our itinerary and during the days that we spend here I am little more than a tourist with a camera. Although I think that visiting a capital is important to understand the spirit of a country, when it comes to (my) photography big cities aren't exactly ideal: people tend to be a tad too "standard" and a lot less approachable. I long for a less developed environment and I only take lazy shots of the city, its huge buildings with stunning graffiti and the elegant streets that lead to the castle (cheers Vesna).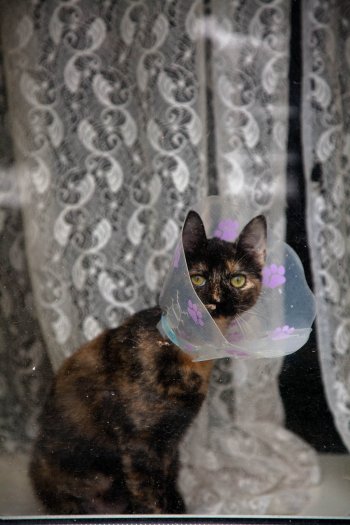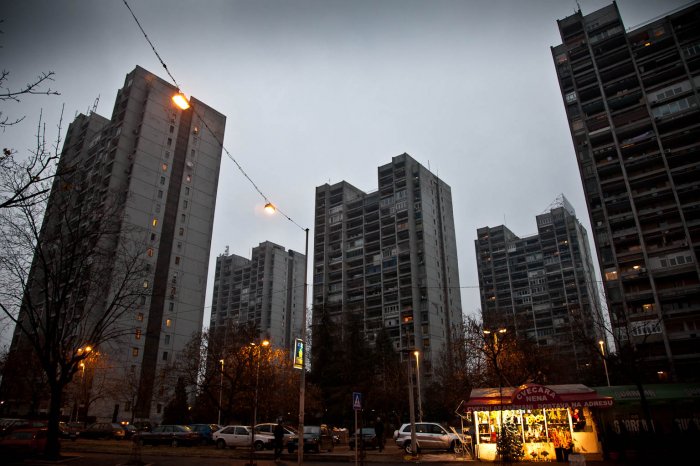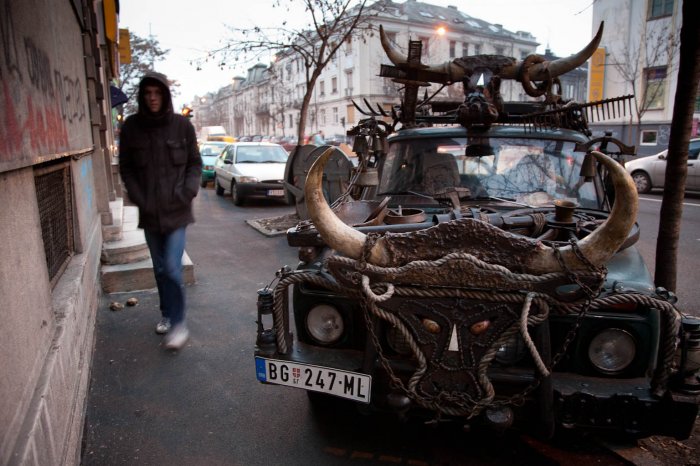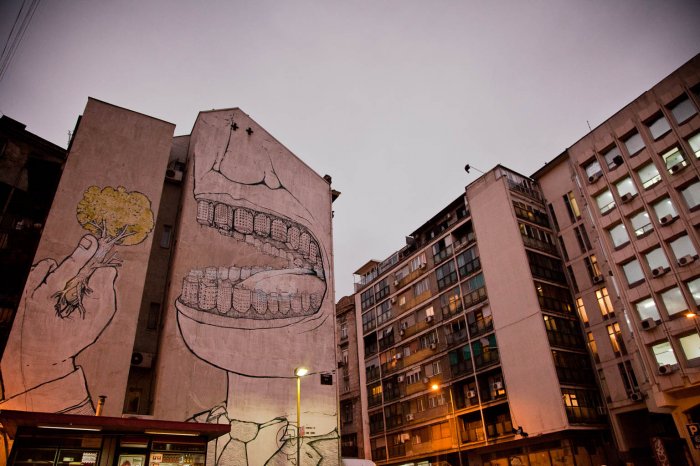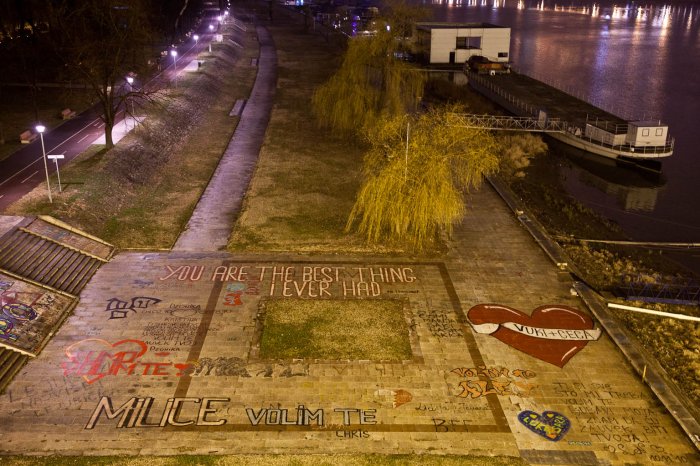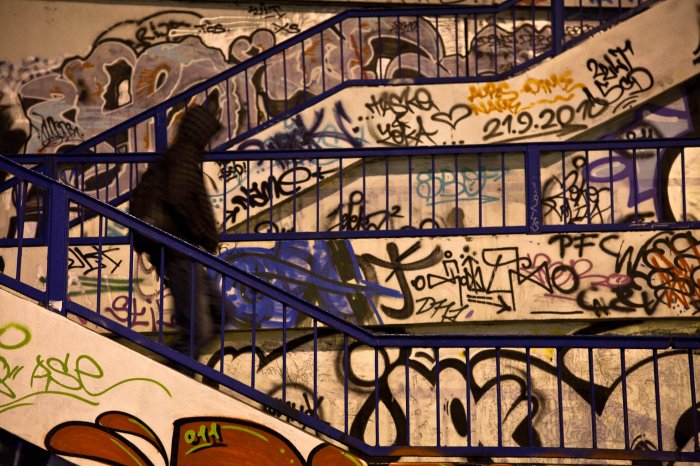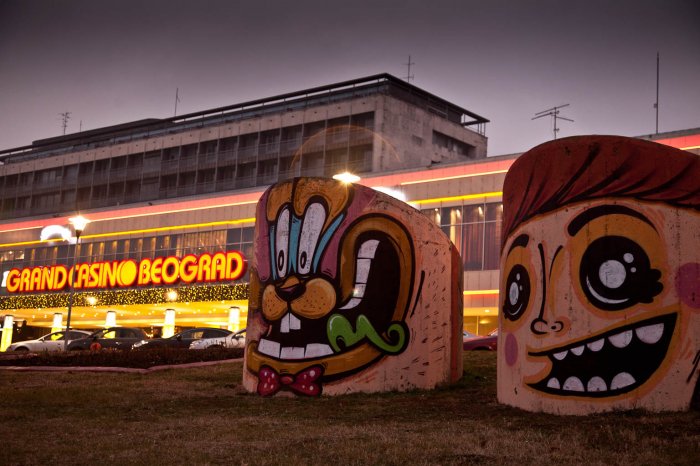 The weather and light conditions are far from ideal too and throughout our stay in the city the sky will always remain a dull gray colour.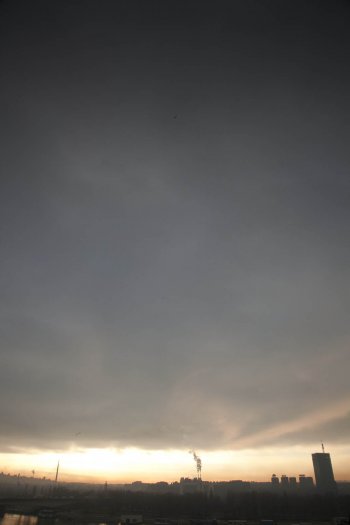 The suburb of Zemun provides some more interesting opportunities with its village atmosphere and the neighbouring gipsy settlement, yet, because of the freezing cold not a lot of people could be seen around: I start to worry that between the low temperature and the lack of light it won't be easy to find some decent shots during this trip but I try to focus on the positive side thinking that I would be able to produce images rarely seen otherwise.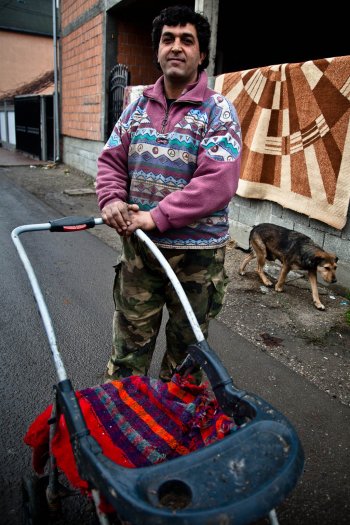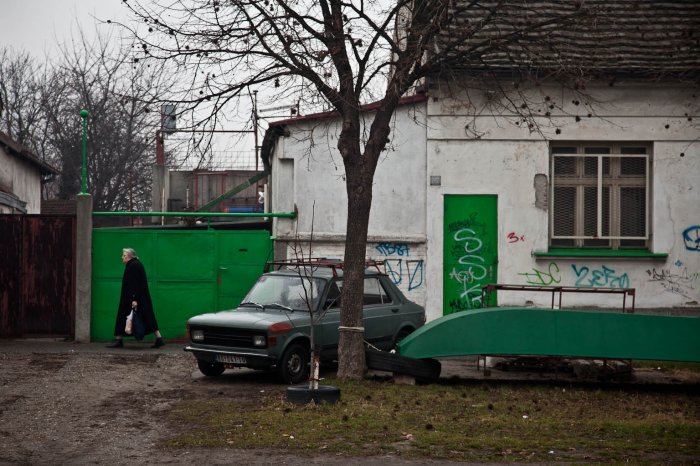 Serbia, and especially Belgrade, played a pivotal role during the war and many of its former leaders have been trialled by the International Criminal Tribunal for the Former Yugoslavia (ICTY). On our last night, it comes as a surprise to find this graffito depicting Ratko Mladic, the general responsible for the infamous Srebrenica genocide, to many here still a national hero, that a brave hand has "corrected" with a red, bloody border , adding vampire fangs equally covered in blood. I cannot speak for the other words written in Cyrillic but I'm pretty sure that the "SMRT" that covers his eyes means death.