Blog
Matteo Vegetti
Fishermen of Kerala
The Chinese fishing nets, or Cheena Vala as the locals call them, are one of Kochi's most famous landmarks. Nowadays pretty much just a touristic attraction, they are based on a cantilever mechanism that gently lowers the net in the water and allows a few fishermen to lift them and their modest catch out. Once thriving on the coasts of Kerala they are now rapidly disappearing and only a dozen or so nets remains to this day in Fort Cochin.
Smaller fishing nets can also be found elsewhere in Kerala. Here are some smaller ones I've found in a small village near the Thannermukkon bridge on the Alappuzha to Madurai road. Some of them are clearly no longer in use and left abandoned, others were being repaired whilst I was there.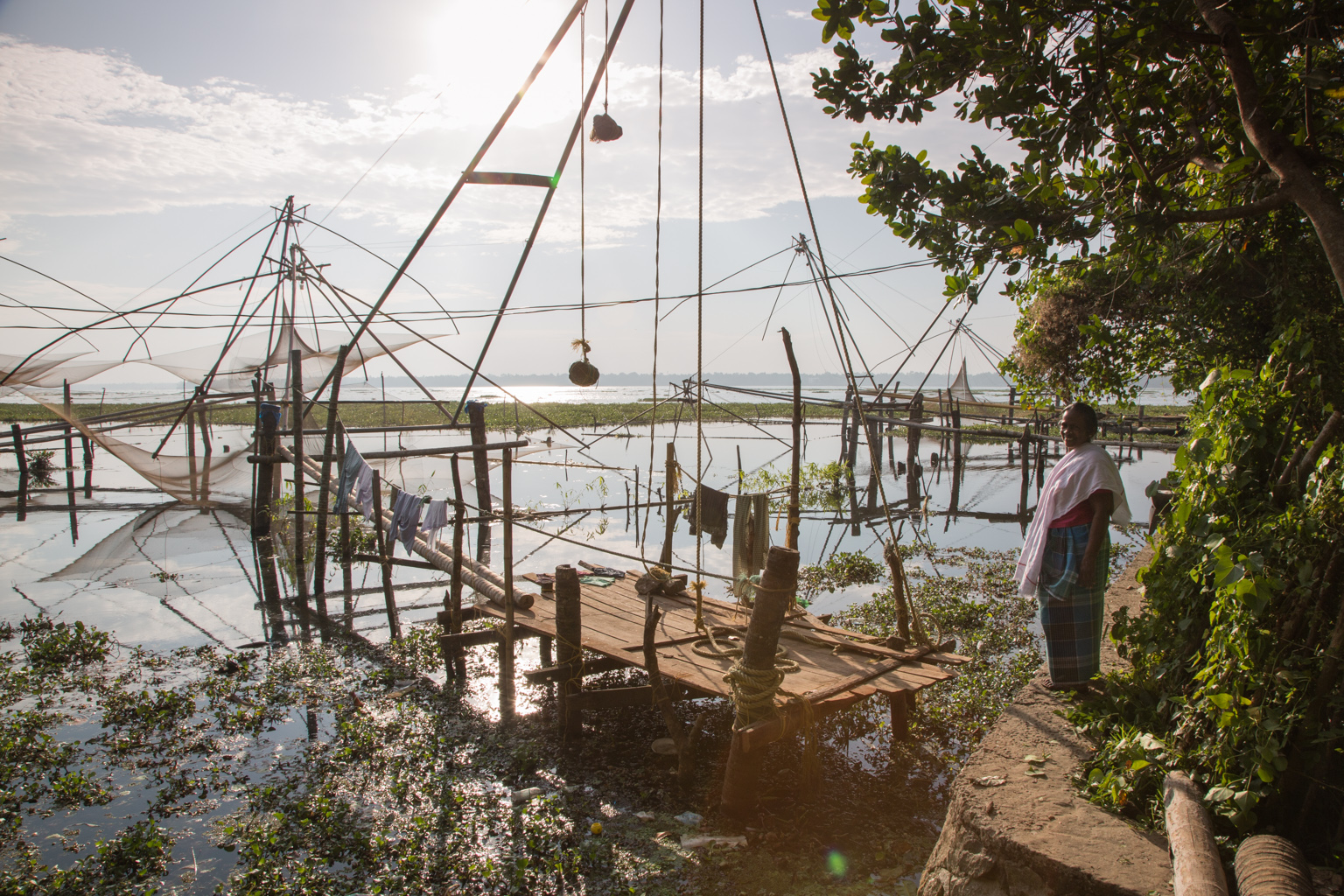 Of course, as white foreigners we were easily spotted and one little boy eagerly promoted himself as our official guide and took us around his poor village. It was the occasion for some candid portraits, like the one of this smiling fisherman.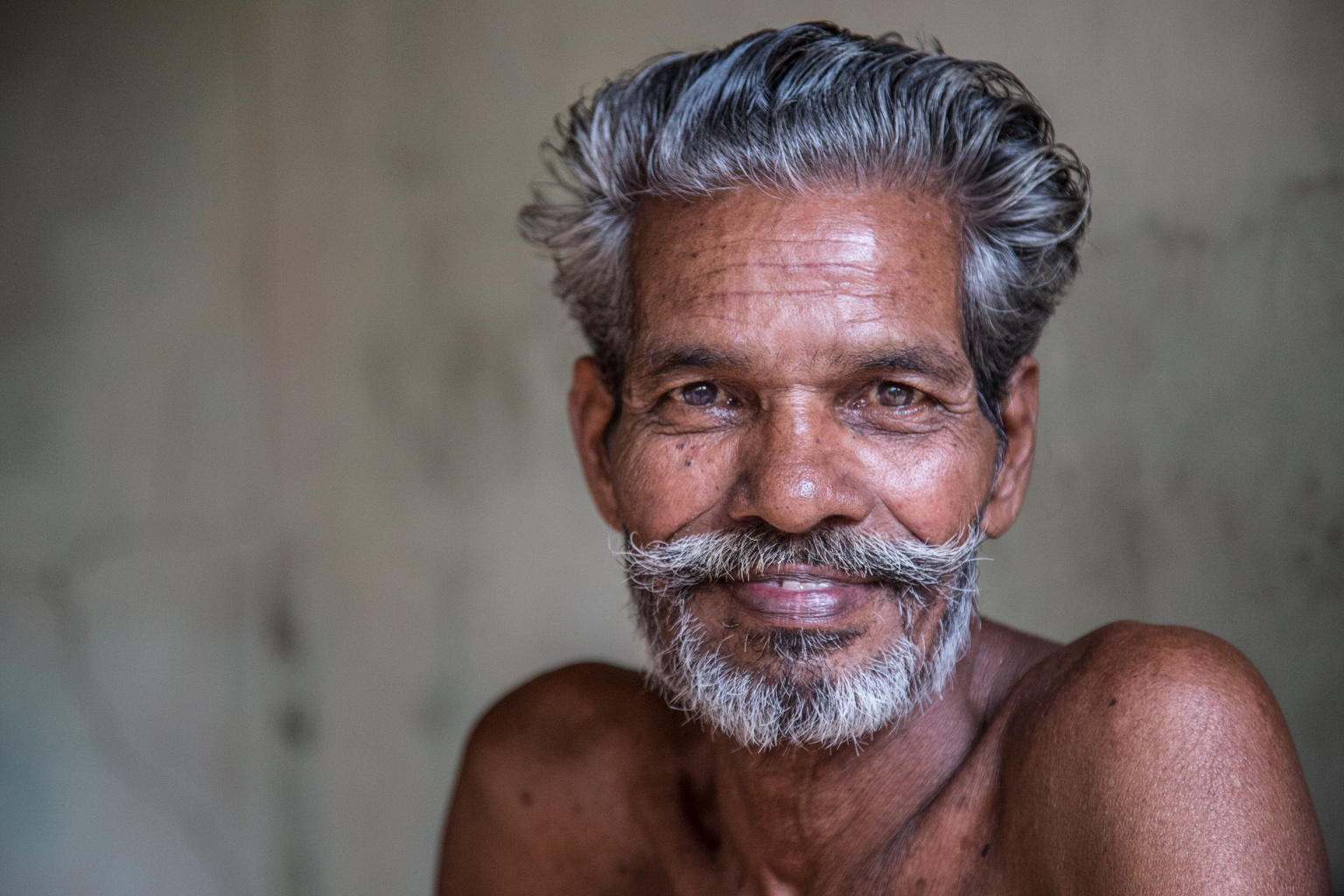 These fishing nets can be seen from this google maps image as well, for anyone interested in checking them out too!
Other forms of fishing yield better results. Small to medium boats go to sea and bring back a big quantity of small fish (sardines?) that are then collected in Fort Cochin's fishing harbour. Some fishermen invited me to go out with them, but when I understood that sometimes these boats stay out for days I declined their offer.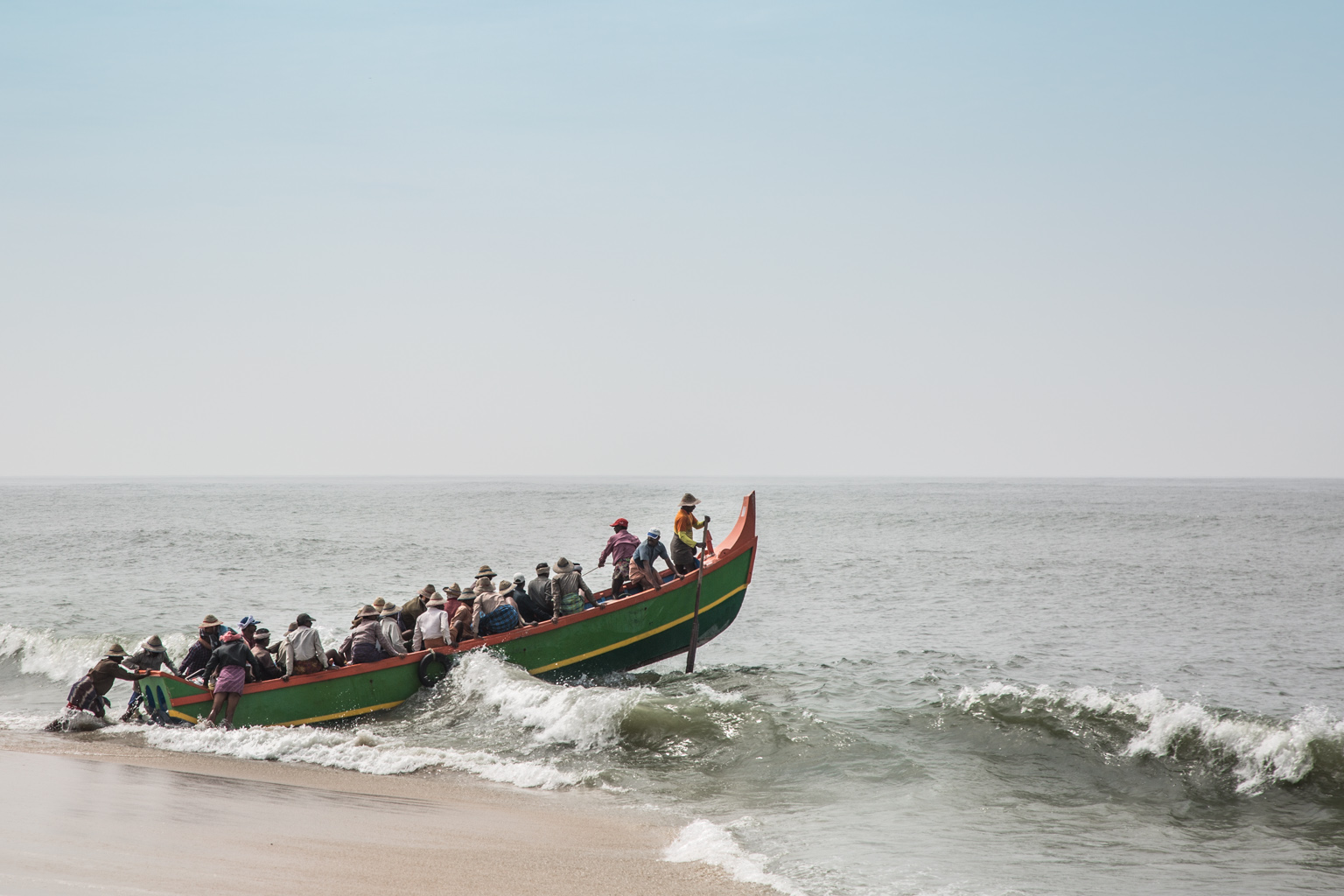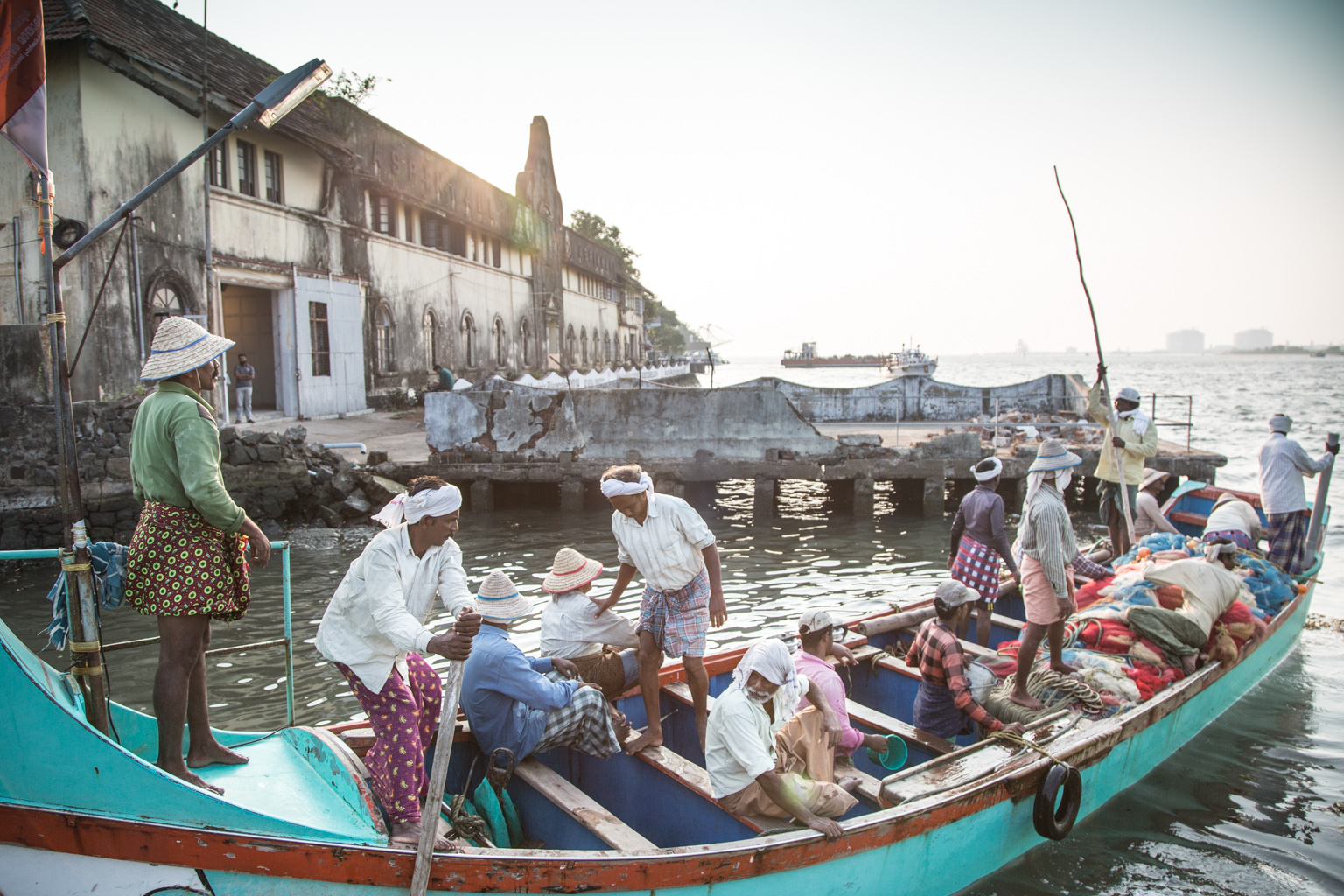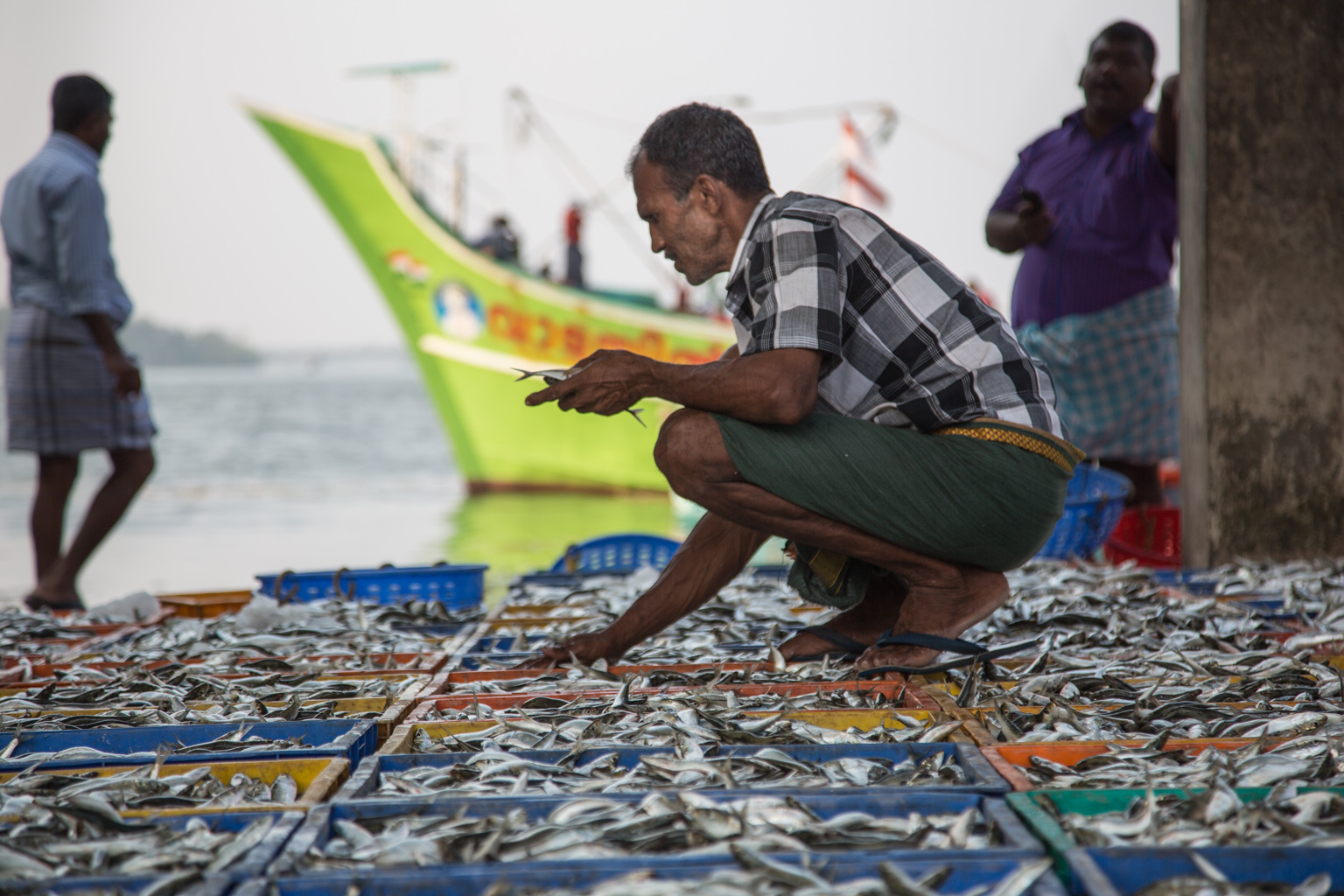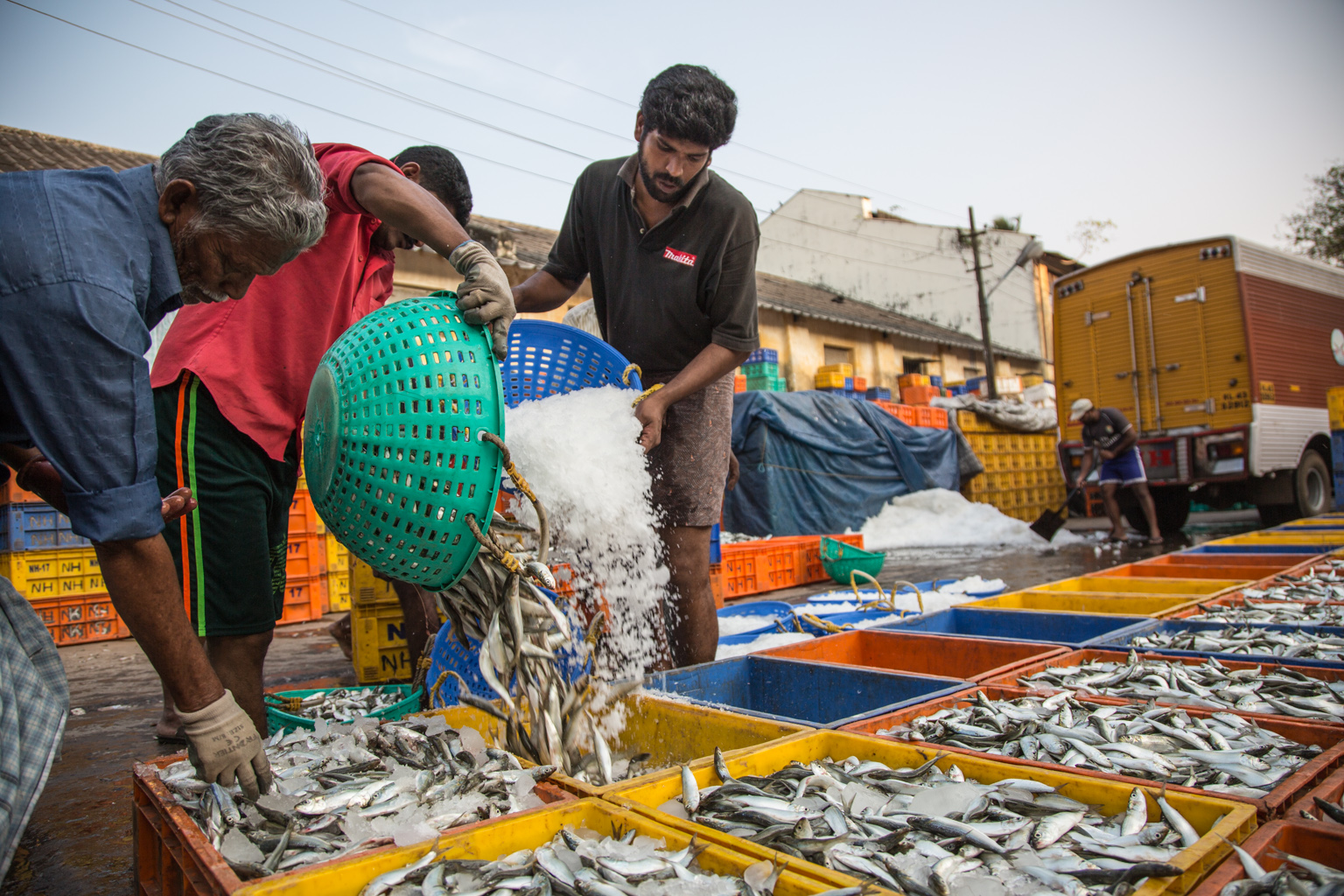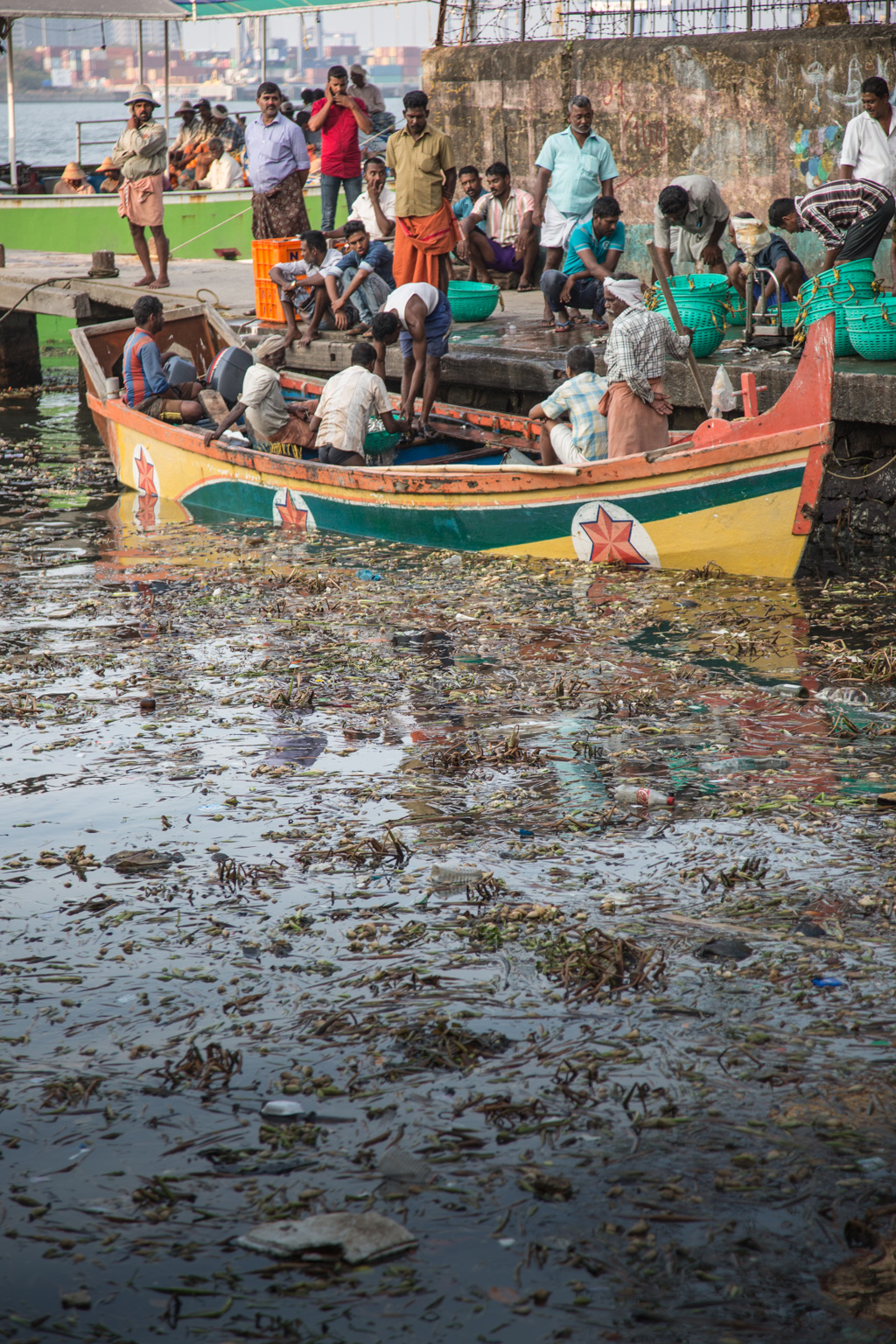 Fish represent a vital part of Kerala's cuisine and fishermen can be spotted everywhere, even on this desert beach on the way to Alappuzha. They caught the same small fish I've previously seen in Kochi and they were drying it on the beach itself, covering it later on with nets to prevent crows and hawks to steal the fruit of their labour.
One form of fishing that I'd never witnessed before and that really surprised me was carried out by the boys of the Muslim neighbourhood near the Eraveli canal: crab hunting. By creating a small lasso at the end of a wood stick, these boys were able to show me how crab could be caught. For some reason crabs pinch this lasso and when the stick is suddenly risen they remain attached to it.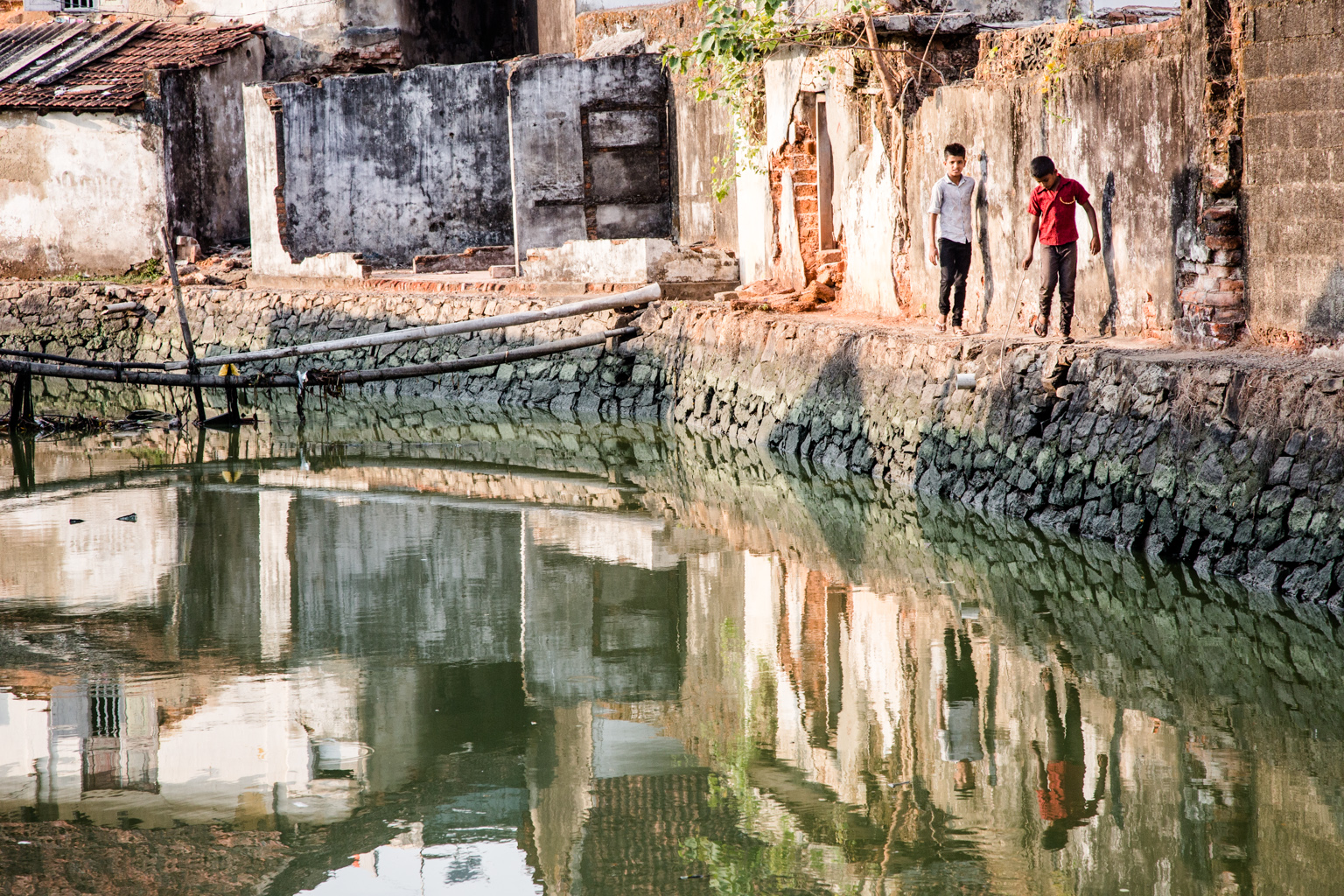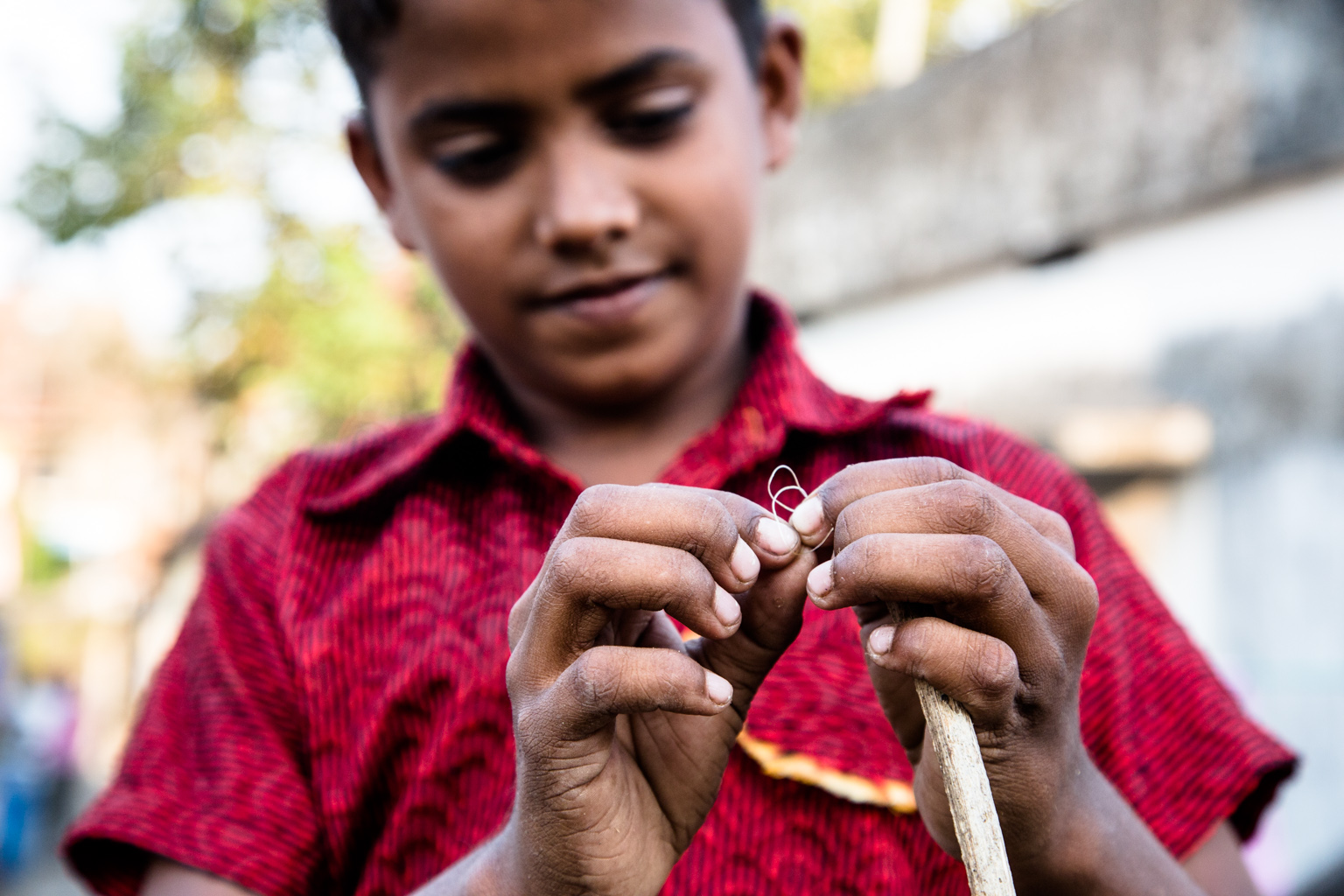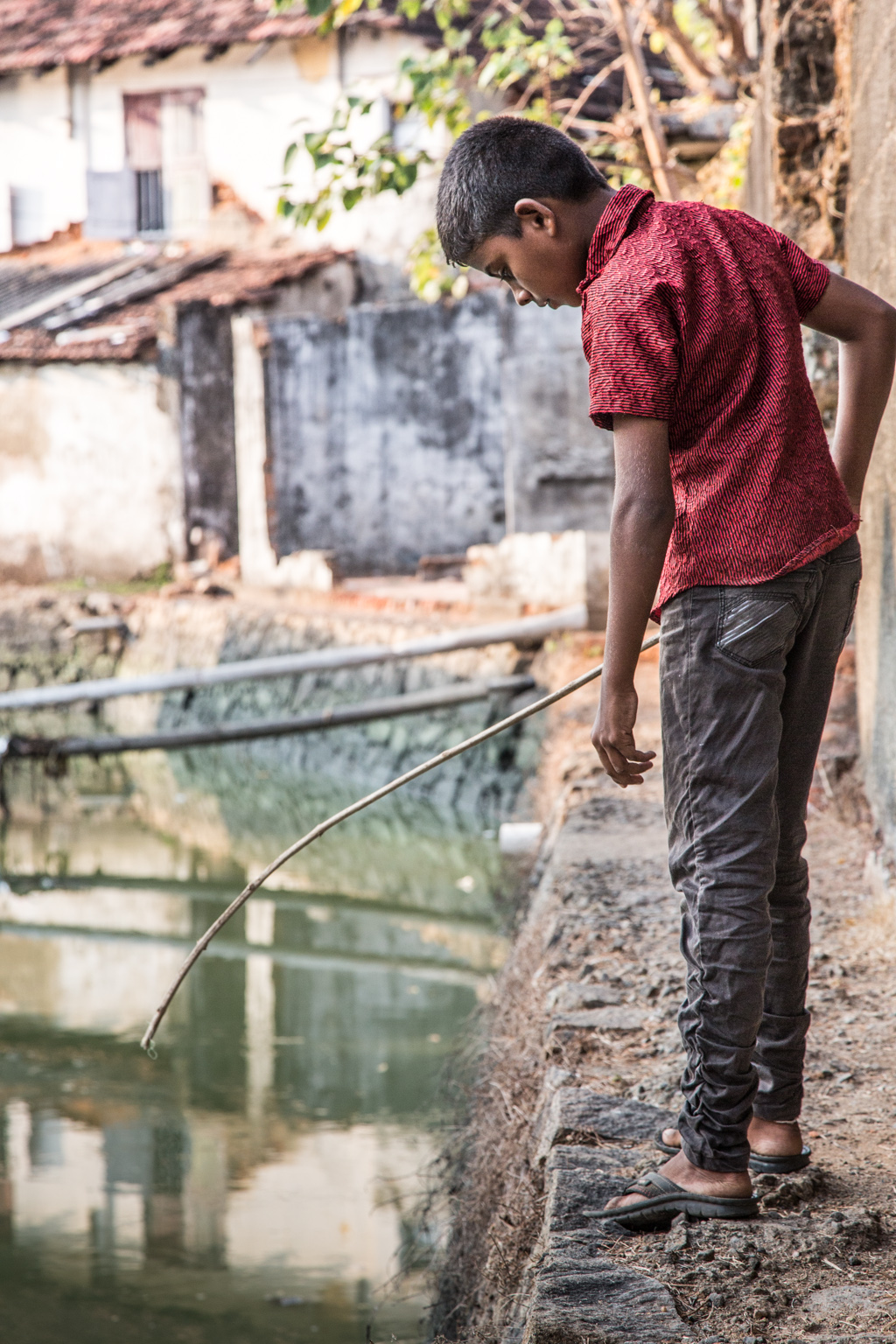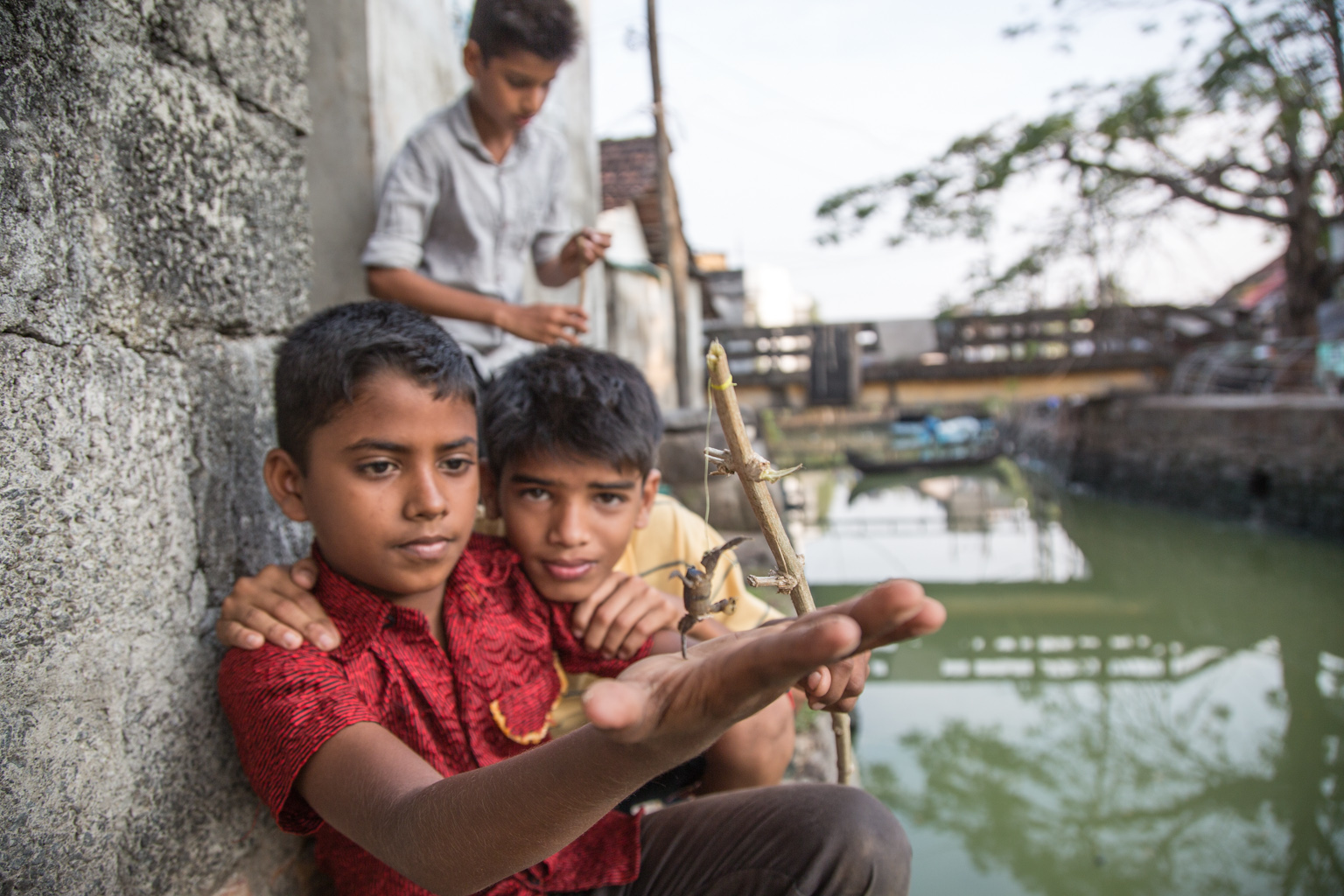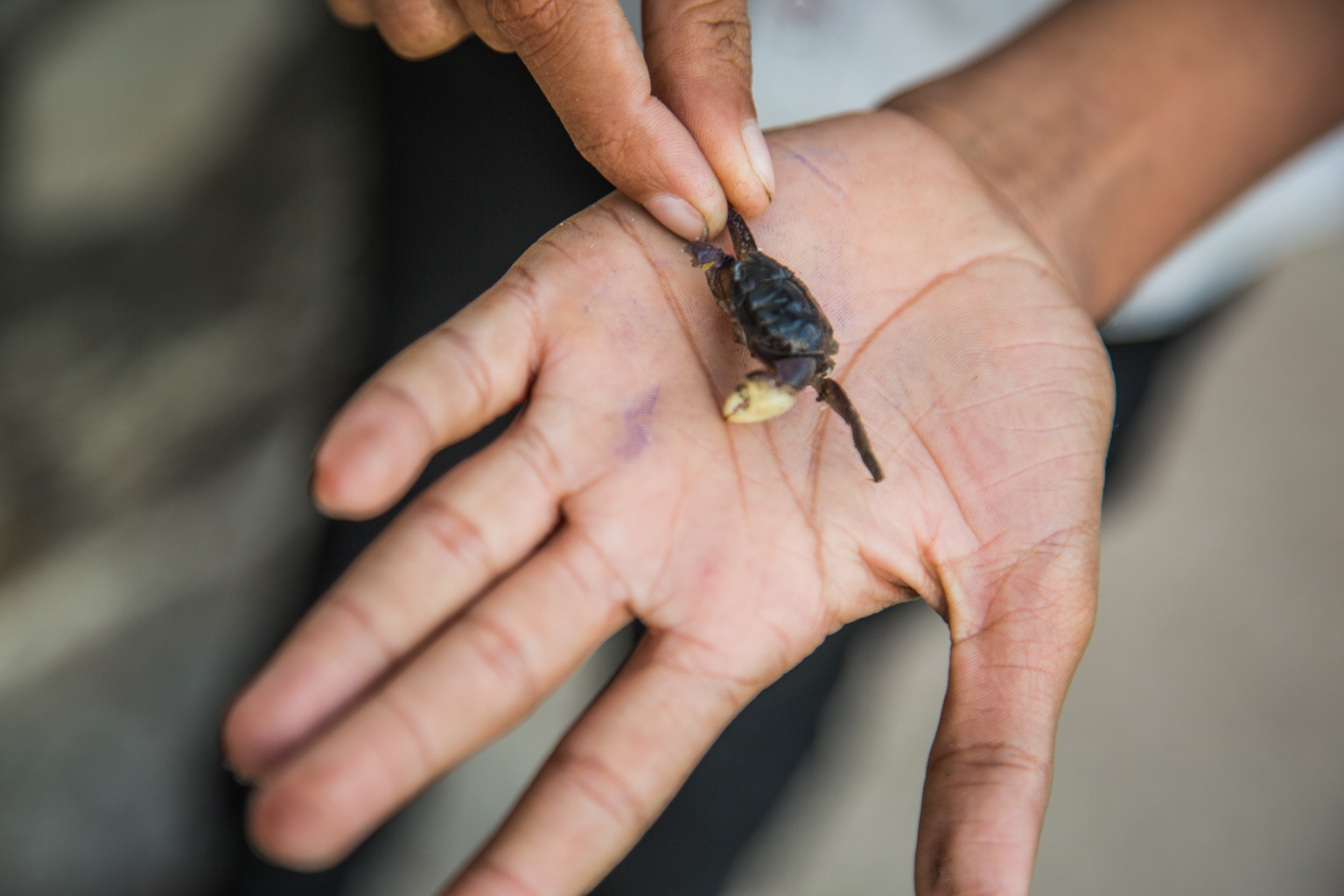 From I could guess the kids often use their catch in crab races: as soon as a crab is released it tends to run to the water. The kids I met couldn't catch enough crabs to show me this competition but the crab they caught was indeed very fast to find its way back to the canal!
In the same neighbourhood a fish wallah is attending a varied customer base.
by clicking on the images you can see the full screen version and see them as a gallery.