Blog
Matteo Vegetti
Good old Bangkok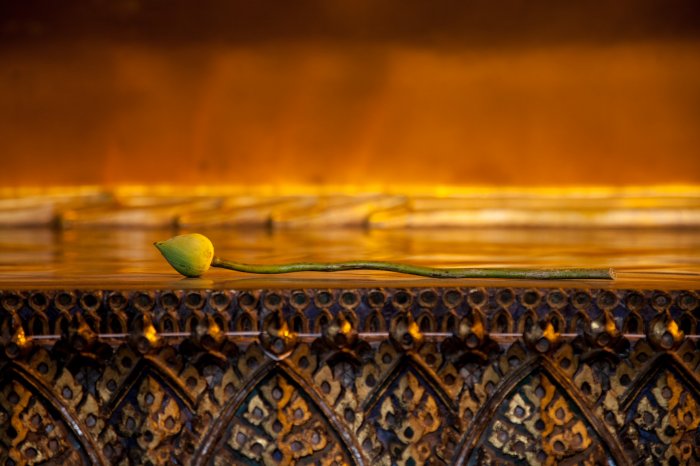 So, it all started in Bangkok, like many other trips in South East Asia before.
We enter the sprawling city flying above its entrails with the freezing (you love air conditioning, don't you?) skytrain and, a tuktuk later, we find ourselves in the welcoming/repelling backpacker ghetto that is Khao San Road. Not much has changed since my last visit here: same (or very similar) pay-one-drink-two bars full of rowdy, young boozers, same old (undefinable age) ladies with elsewhere-in-Thailand-unseen stupid hats peddling wooden toads, same scantily clad twenty-something girls that show off their mile-long tanned legs. The only noticeable difference is that now there are now two Burger Kings (one at each end of Khao San, in case you missed the other) and a new Starbuck (a welcome addition if you ask me). Bloody parenthesis.
Don't get me wrong: inasmuch I like going where there are no other tourists I don't mind being in a backpacker hell from time to time and I could spend a lot of time in one of the many roadside cafés just watching the foreigners that pack this area of Bangkok go by.
We celebrate our arrival in Asia with a string of delicious mojitos (couldn't think of anything more suitable) and the following days we laze off in a city I've never quite managed to fully "understand" (if you can actually "understand" a place), hopping from one sight to another and sorting out our visas for Myanmar.
We stroll quite aimlessly in the city, getting lost in Chinatown, taking our share of temple overload and relaxing in general.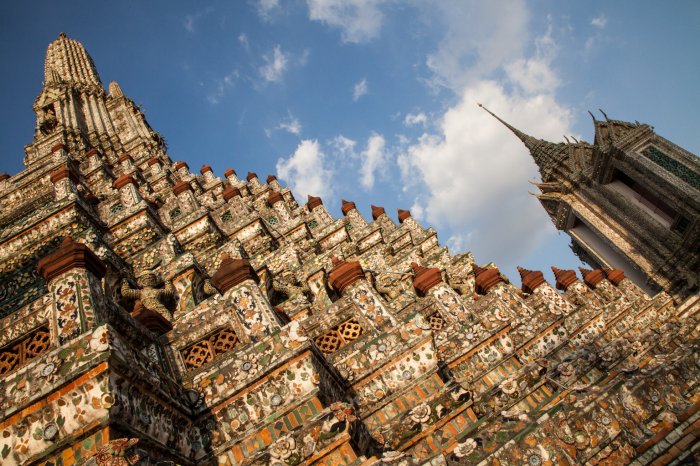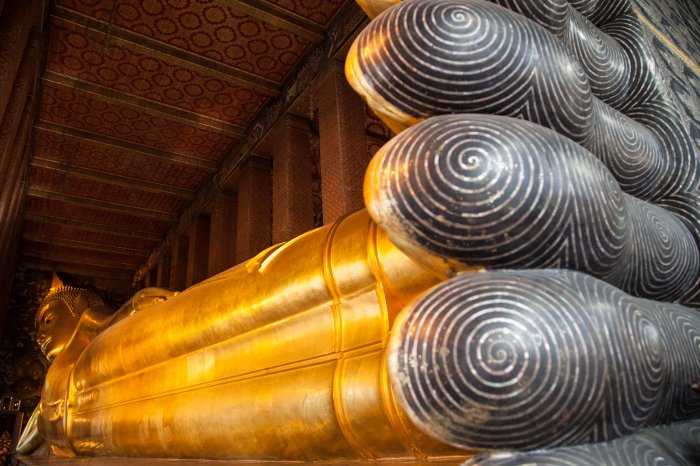 In the days we spend in Bangkok I get a little deeper under its skin and try to absorb its many facets and when it's time for us to leave I think this time I could grasp its multiethnic soul a bit better.
Photographically speaking there is one main reason why I don't like being in big cities: I think it leaves little to zero place for personal interaction with local people. Yet, metropolis are a constant source of inspiration for street photography and (although my mind is already set on Myanmar) I spend most of the days here doing just that.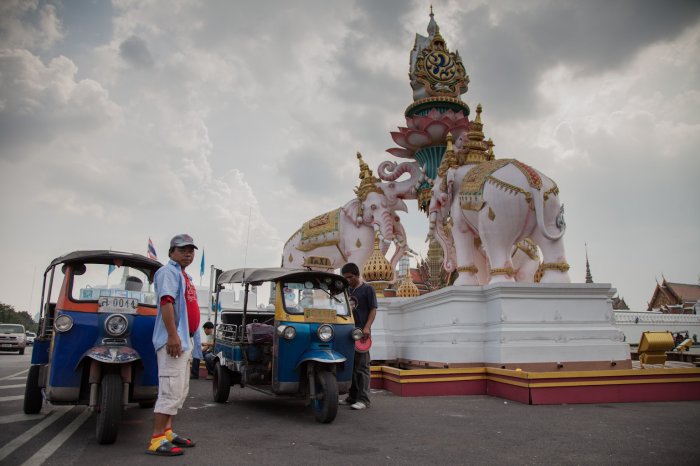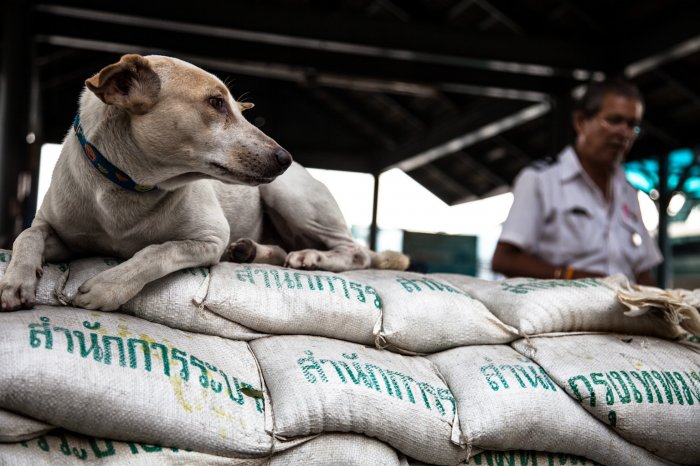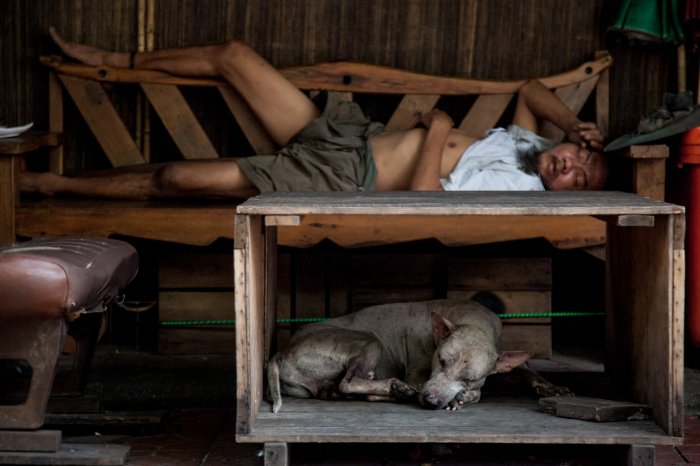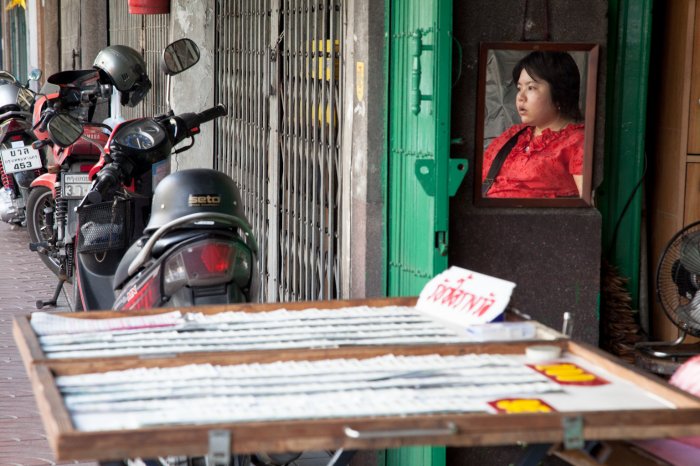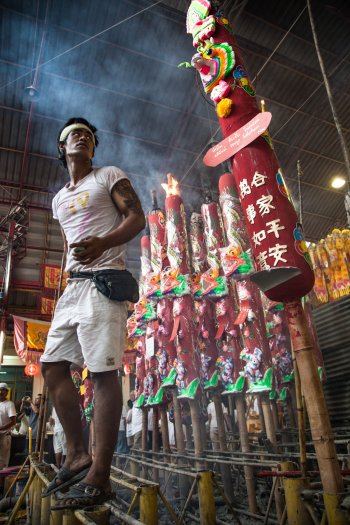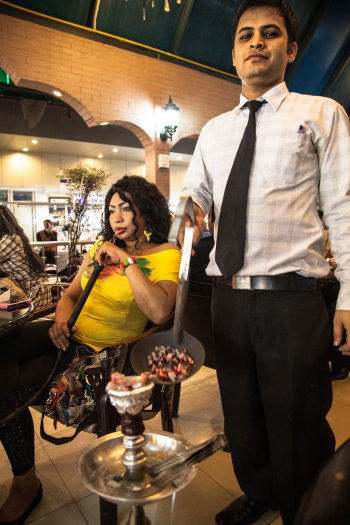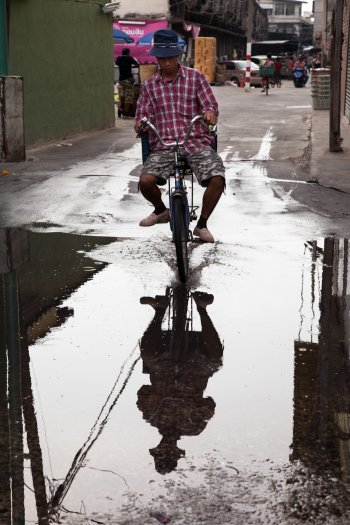 The day we decide to take care of our Myanmar Visa there is a queue that goes around the block (alarm bell #1 should have already rang at this point…) and I'm a bit surprised by a few applicants that sport professional photographic gear: wasn't Myanmar a country notoriously resentful towards photographers and journalists?
The line is so long that we would never make it before closure time and since the day after will be a national holiday we decide to invest a few bucks with a local visa agent (much cheaper than the ones you can find in Khao San) and get away for a few days: after all we've been working a lot these last months and before we start travelling again, we deserve a holiday.
And so we head to the Island.