Blog
Matteo Vegetti
Sarajevo under the snow
The winding road that connects Belgrade to Sarajevo climbs up through the mountains and in a matter of hours we're surrounded by a white, cold blanket: snow will be our companion throughout our stay in the city, slowly melting under a feeble sun.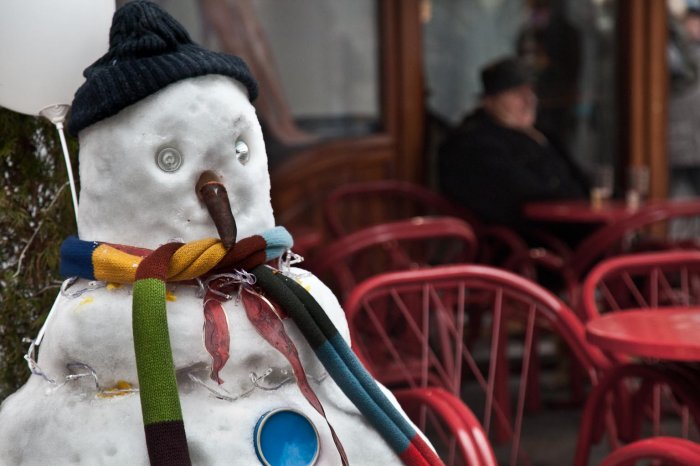 Throughout the journey from Belgrade I stare out of the bus' window and I struggle to notice any village. Groups of identical houses appear along the road but there is something missing to qualify them with a different description: there is no discernible sign of an older city centre, a square or a distinctive building that could be used for gatherings, other than mosques and churches. Maybe this standardization of modern residential settlements is a consequence of the war, maybe it's deeply linked to local customs that value family more than other social interactions, more likely a combination of the two.
The first few days in Sarajevo I spend way too much time photographing the various cemeteries that dot the city: near our accommodation, what was once a verdant field, is nowadays an almost endless space covered by the pointy shapes of Muslim graves. "We used to take our sledges down that slope when we were kids", points out a friend we met in Sarajevo.
Two stones to mark each grave and thousands of them: under a thick layer of snow the landscape is surreal, only Alija Itzetbegovic's (former president of Bosnia Herzegovina) mausoleum cast a yellow light on the ethereal whiteness.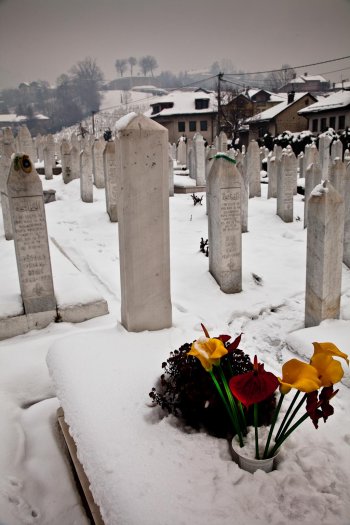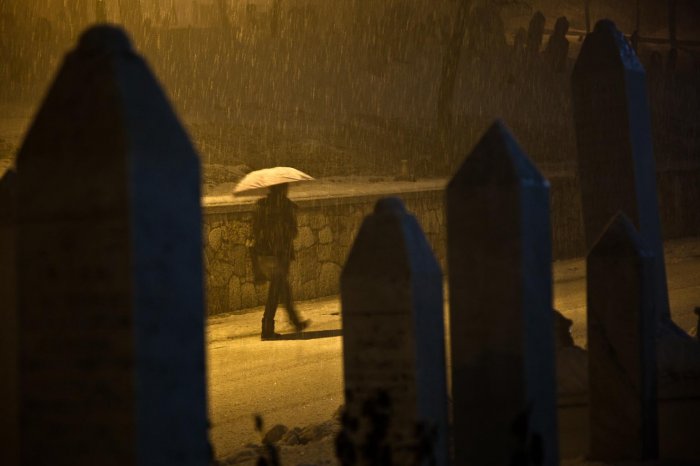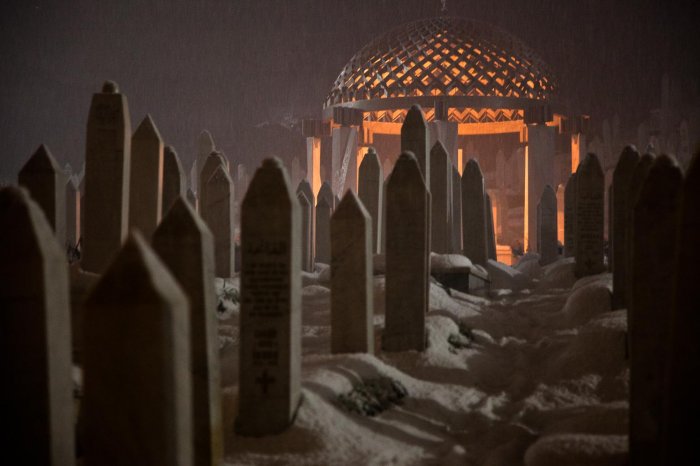 During the four year-long siege Sarajevo was subjected to, its inhabitants (not to speak of the other hardships they had to withstand) had to use any available land to bury their dead relatives and nowadays cemeteries can be found everywhere in the city, not even surrounded by a wall or a fence, always visible as a constant reminder of what war has brought to this city.
A child building a snowman with his grandfather among the older Ottoman graves is a welcome sight.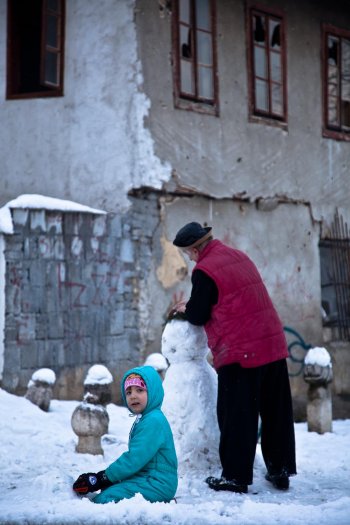 Sarah and I wander through the city and the hills that surround it and from where Mladic's forces kept the city under siege for almost 1400 days. If certain areas of the city are back to normal and tourists flock the ancient neighbourhood of Bascarsija (with its famous wooden fountain and pigeons), in other parts it looks like war has ended three days ago: shelled out building, ruins, every single wall scarred by countless bullet holes.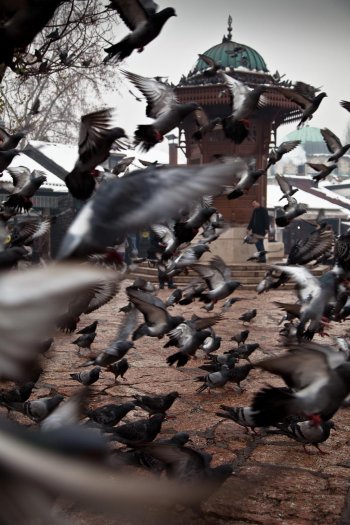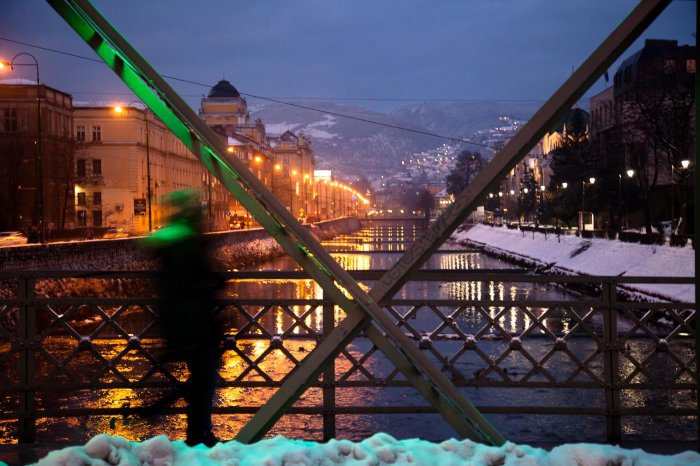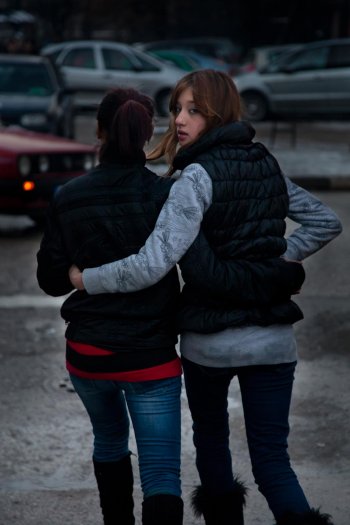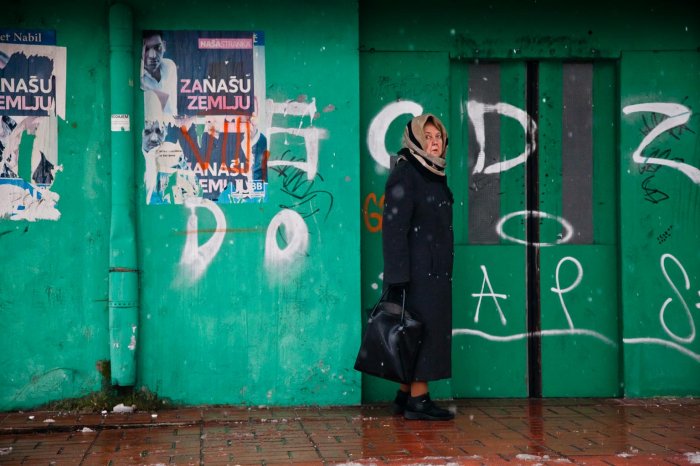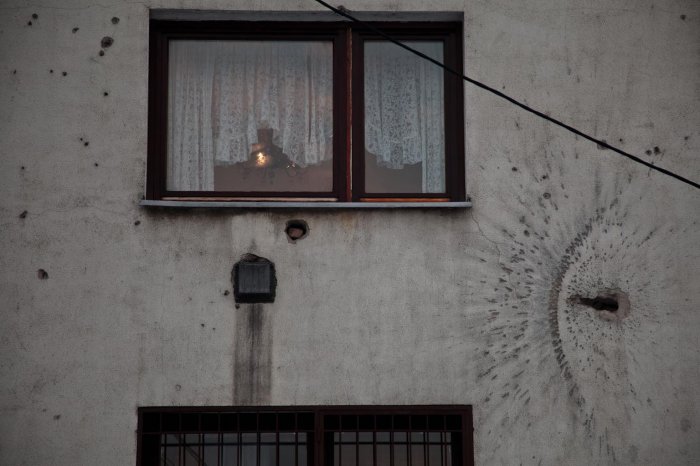 It is a striking contrast to watch children going downhill on the iced streets with sledges and plastic bags.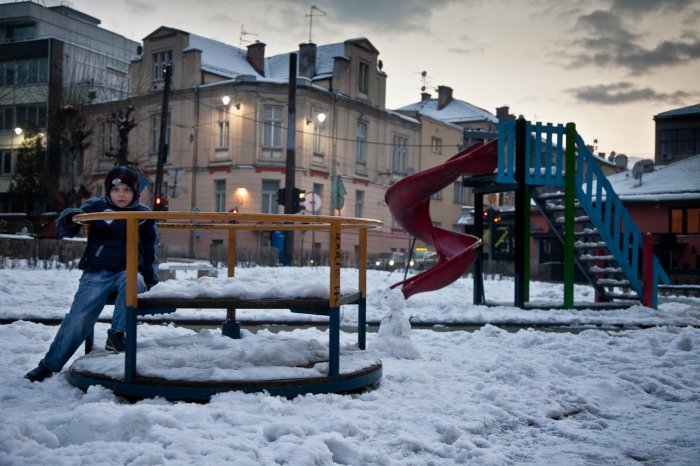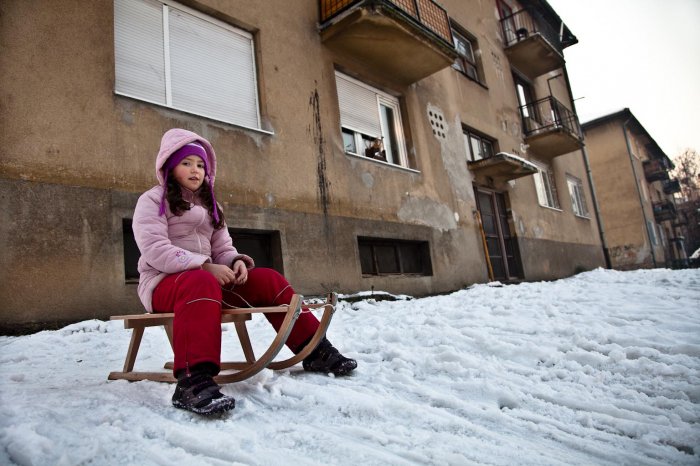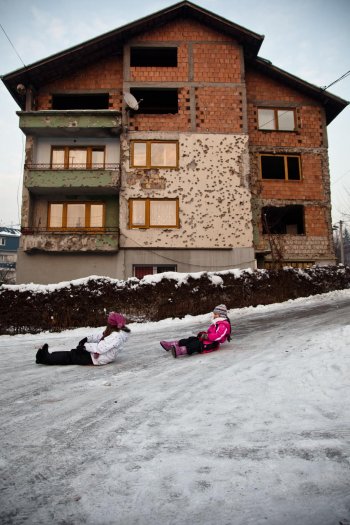 As odd, the sight of some futuristic building rising over an horizon of a torn city.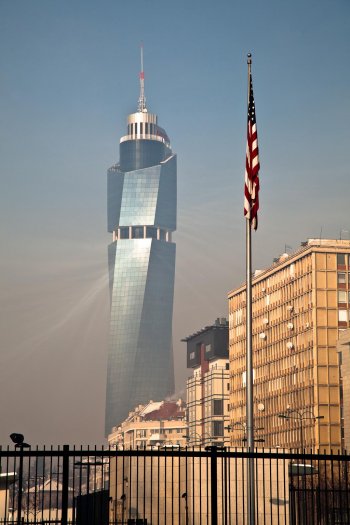 Even when the snow has completely left the city, the suburb of Dobrinja, a stone's throw from the border with the Republika Srpska (yes, after Dayton's peace agreement of 1995 Bosnia has been divided in two separate entities, the Federation of Bosnia Herzegovina and the Republika Srpska: countless are the resources on the Internet to find out more about this but reading a few books would certainly help), is still covered in white and people enter the woods to fetch young oak branches for the upcoming Orthodox Christmas.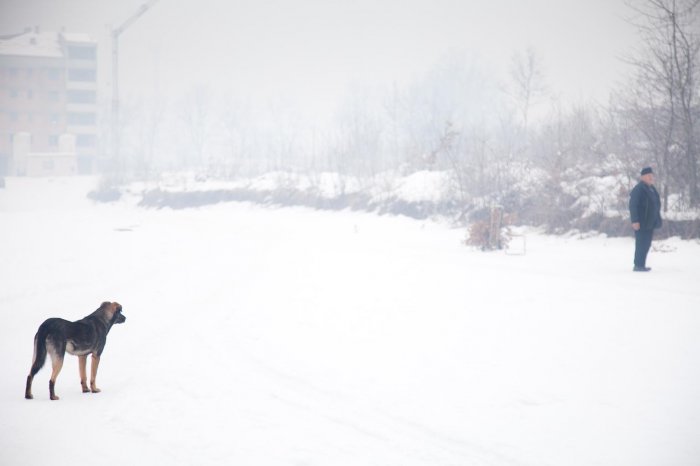 PS: cheers to the countless great people we've met in Sarajevo