Blog
Matteo Vegetti
Tuzla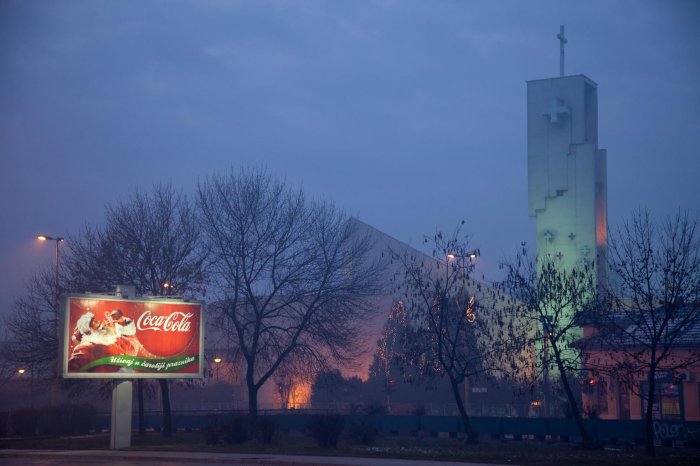 Tuzla doesn't provide a lot of interesting photos opportunities if it wasn't for this surreal Coke sponsored landscape with admittedly one of the ugliest modern churches I've ever seen: what's wrong with contemporary architects and churches?
The city isn't exactly picturesque and the weather conspires against me: it snows on and off and there's barely a soul around. I'm sick of these conditions and I start to grow restless and I want to leave.
Although Tuzla isn't very pretty it's worth coming here to visit the ICMP centre where all the unidentified remains from people found in the various mass graves of Bosnia are stored, waiting for a possible DNA match: it gives yet again another perspective on the massacres that took place during the Yugoslav War.